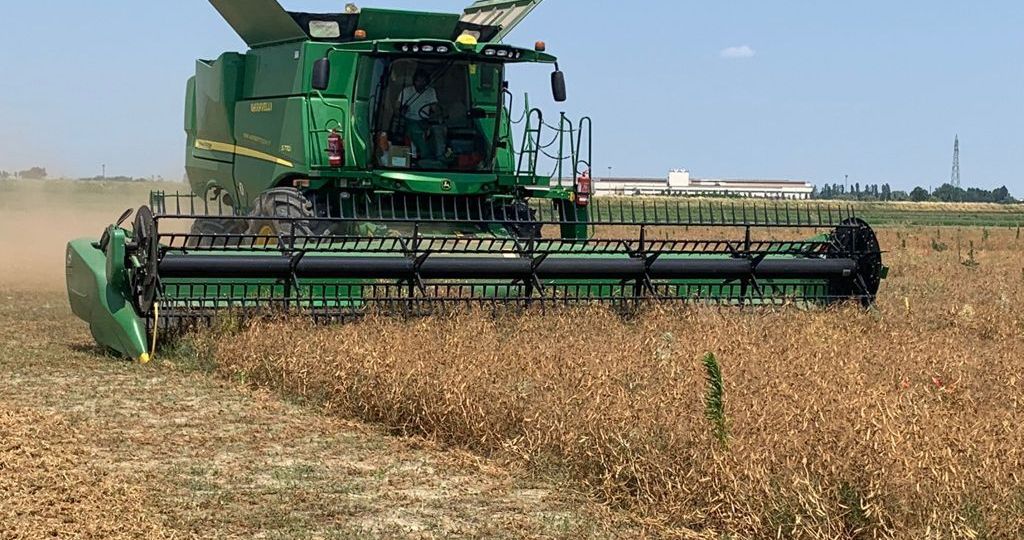 After a delay of a couple of weeks, due to the recent variable weather, the harvest of our controlled supply chain's protein-rich peas has finally begun.
For ten days MartinoRossi's agronomists will be present in the fields of our farms in Cremona, Piacenza, and Mantua, to provide technical support and to verify that every step is carried out in full respect of our production standards.
The varieties being harvested are the yellow pea and the green pea, selected for their qualitative characteristics and for their high production capacity.
The entire harvest is managed by operators who have been certified by MartinoRossi to work in the supply chain, so as to avoid any kind of contamination by allergens, maintain the integrity of the product, and guarantee superior quality.
Once they arrive at the facility, the legumes undergo additional quality control and a preliminary selection and cleaning phase before moving on to processing.
It's a complex job, with many steps and many inspections, but one that is fundamental if we want to obtain outstanding raw materials and create delicious and healthy products that are suitable for all.