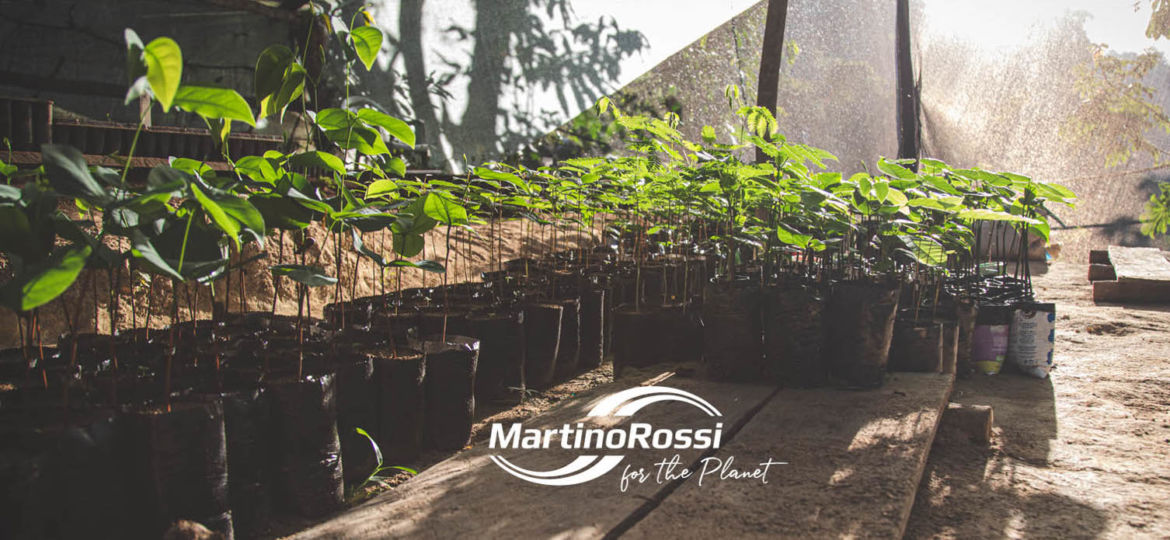 11.000 trees have already been planted in the Sierra Nevada de Santa Marta mountain range, in Colombia, as part of the MartinoRossi S.p.A. For the Planet project.
Together with our partner, the non-profit organization Environomica, we are contributing to the regeneration of the rainforest, providing assistance to local communities and, at the same time, compensating the carbon emissions from our operations.
The initiative focuses on two areas: in one we are planting tall trees and in the other native varieties of coffee and cacao. These are endemic species which are typical to the area and therefore even more important to safeguard.
Each plant is born in Environomica's greenhouses, directly from the seed and not from clones of mother plants: a difficult and risky process, but one that is necessary in order to respect and preserve the forest's genetic diversity.
Once planted we monitor the trees for the first three years in order to ensure that they grow strong and healthy and are able to survive alone in nature.
It's a long and complicated job, but caring for our planet is our duty and responsibility.
Learn more at \https://lnkd.in/dCuKfEQ