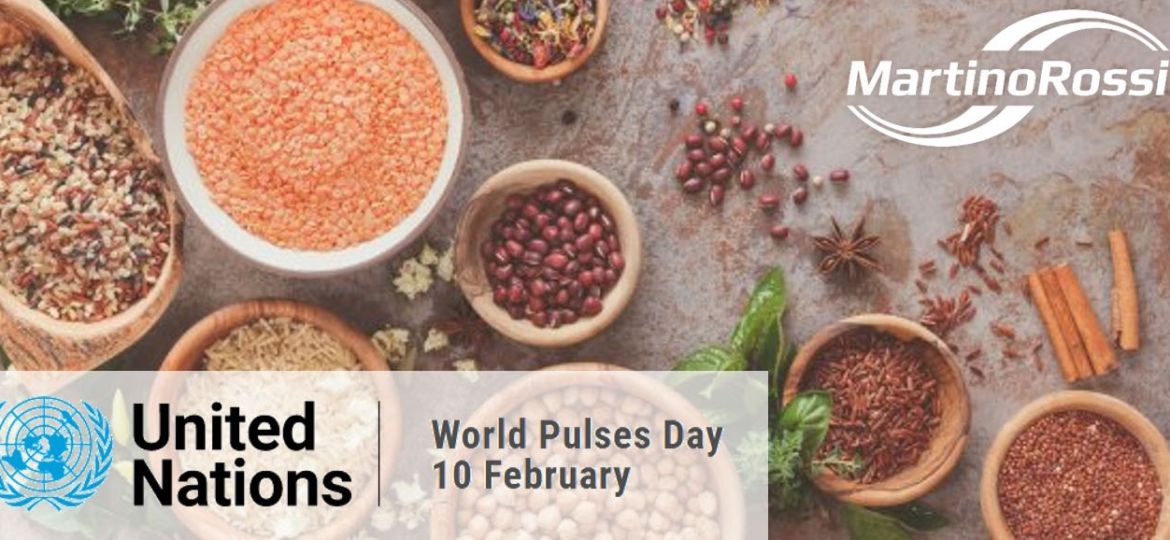 Today, February 10th 2021, we celebrate the third edition of World Pulses Day, a day proclaimed by the United Nations to promote the farming of pulses and their use in the food industry.
Why pulses?
1. Because they are rich in protein and fiber and low in cholesterol, therefore a perfect part of a healthy and balanced diet, indicated for special dietary regimens and as a prevention for pathologies like obesity, diabetes, and heart disease.
2. Because they adapt to any climate and help reduce the need for water and fertilizer in agriculture, thus reducing nitrogen emissions into the atmosphere and contributing to an improvement in the soil microbiome.
3. Because they are inexpensive, easy to store, and represent a fundamental asset for developing populations, who can use them not only to meet their own needs but also for commerce.
We at MartinoRossi know this and have been cultivating and transforming pulses into flours, semi-processed products and functional ingredients for years, all without gluten, GMOs, or allergens.